Conscious Dating at a Distance:
What to Do When You Are Attracted to Someone 1200 Miles Away

With Frankie Doiron and a panel of RCI Coaches

We've heard from many Conscious Daters who have met someone online or through friends who live far away. They wonder-

"Can this work?"

"How do I test this relationship?"

"How do I know if this person is being honest with me?"

"Am I avoiding intimacy by pursuing someone unavailable?"

"Should I pursue someone I've met online who lives 1200 miles away?"

And also, a common related question is-

"I'm not having any luck locally; should I widen my search to other states/countries?"

In this program Frankie and a distinguished panel of Relationship Coaches from RCI address all your questions and concerns about long distance dating.

To get maximum value from this program please download and print the Study Guide to follow along-

Download PDF Study Guide here

Download Presenter's Notes here


Download Transcript here


Download MP3 here


Downloading Instructions

Click on the link above with your RIGHT mouse button and you will see a menu open up.

In Internet Explorer
Choose "Save Target As…" and download the file to your desktop (in Firefox you choose "Save Link As..").

Once you select the "save target as" or "save link as" entry, a download screen will appear asking you where you want to save the file to on your computer. We suggest you create a folder for this program on your desktop.

About MP3 files-The audio program is in MP3 format and will play on your computer, or you can burn it onto a CD or load into your MP3 player.

About PDF Files- The Study Guide and Transcript is in PDF format, so you will need to have Adobe Acrobat Reader installed in order to view the file. (also MAC compatible)
Feeling Stuck? Want Expert Help NOW?
Conscious Dating Spot Coaching Now Available
Conscious Dating Spot Coaching is a 45 minute one-time consultation to address a specific problem or challenge you're experiencing with dating and relationships.
Sometimes, when you're feeling stuck, there's no substitute for the life-changing clarity that a conversation with a good coach can provide. Some of our clients have told us that one hour of coaching can be more effective than ten years of therapy!
Option 1: Consult directly with David Steele, the man who literally "wrote the book."
Option 2: Consult with Frankie Doiron, President of Relationship Coaching Institute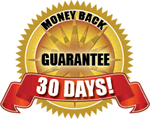 Your satisfaction is 100% guaranteed and you will receive a full refund if you are not satisfied that you received the best value possible.