Conscious Dating for Boomers: Finding Love After 50


With Frankie Doiron and David Steele

We have been asking singles to tell us their biggest challenges with Conscious Dating and the overwhelming number of responses mention how difficult it is to find love after 50, especially for women. Here are some of the questions we've received-

How do I begin dating now that I'm single after 36 years of marriage?
I've heard there are six women for every single man over 50- is that true?
The men I meet seem too focused on sex. How do I find a mature single man interested in a committed relationship?
I don't like the dating scene and I'm fine being alone at this stage of my life, but I would prefer to share my life with someone. How do I find a compatible partner without playing the "dating game?"
And much more!

So join Frankie and myself as we tackle the biggest, most vexing problem facing singles today- how to find love after 50.

To get maximum value from this program please download and print the Study Guide to follow along-

Download PDF Study Guide here

Download Transcript here

Download MP3 here

Downloading Instructions

Click on the link above with your RIGHT mouse button and you will see a menu open up.

In Internet Explorer
Choose "Save Target As…" and download the file to your desktop (in Firefox you choose "Save Link As..").

Once you select the "save target as" or "save link as" entry, a download screen will appear asking you where you want to save the file to on your computer. We suggest you create a folder for this program on your desktop.

About MP3 files-The audio program is in MP3 format and will play on your computer, or you can burn it onto a CD or load into your MP3 player.

About PDF Files- The Study Guide and Transcript is in PDF format, so you will need to have Adobe Acrobat Reader installed in order to view the file. (also MAC compatible)
Feeling Stuck? Want Expert Help NOW?
Conscious Dating Spot Coaching Now Available
Conscious Dating Spot Coaching is a 45 minute one-time consultation to address a specific problem or challenge you're experiencing with dating and relationships.
Sometimes, when you're feeling stuck, there's no substitute for the life-changing clarity that a conversation with a good coach can provide. Some of our clients have told us that one hour of coaching can be more effective than ten years of therapy!
Option 1: Consult directly with David Steele, the man who literally "wrote the book."
Option 2: Consult with Frankie Doiron, President of Relationship Coaching Institute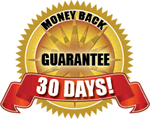 Your satisfaction is 100% guaranteed and you will receive a full refund if you are not satisfied that you received the best value possible.